Which service do you want to pay for?

We Accept
Transaction History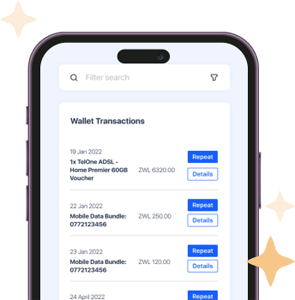 View all your previous purchases in detail and conveniently re-order with a single click for your recurring payments.
View Transactions

528 reviews
Very happy with paynow top-up. Can top-up airtime data landline fast and efficiently Also pay Nyaradzo and city council bills. Very handy and very helpful when there is a problem. 5 stars from me. Thank you guys for your support
fast response
Its a good app and i recommend it to anyone. Its user friendly.
Great app I'm impressed by the fact that it allows us to pay for our property interests in Zimbabwe. Great work adding Bulawayo city council.
Wow so easy to use, i have given them a five because paynow is awesome when it comes to paying your bills, you even get receipts
so simple and convenient, beautiful
Excellent..👌🏾 You can't go wrong.
Works very well with Paypal. Quick and more than efficient. Keep it up guys!
Im in the uk and this really helps
A great and convenient service!
Seamless payments all the time.
Fast and efficient way of paying tuition, zesa tokens and buying wifi bundles
An amazing app. Great work!!!!!
Love this app, works really well
Very fast and convenient
Paynow are swift in responding and attending to issues. My Paynow integration was smooth and fast, better what i expected.
I really enjoy using this app, keep it up guys.
Paynow Blog
Airtime Top-Up App – Recharge Any Network in Zimbabwe
Feb 27, 2023 | Airtime, Uncategorized
With multiple digital payments available, cross-platform payments have become a necessity for the average Zimbabwean. We have gotten to a stage where the bulk of the country's financial transactions happen electronically. There are few areas...
Read More
Visit Blog