Which service do you want to pay for?

We Accept
Transaction History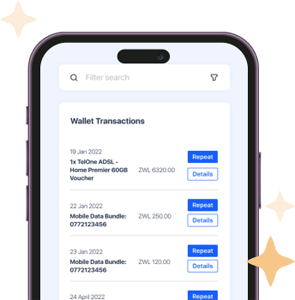 View all your previous purchases in detail and conveniently re-order with a single click for your recurring payments.
View Transactions

473 reviews
The efficiency at which transactions are executed is unparalleled.
Best service ever for Diaspora
Great service and prompt response from their "live chat team"
Best service 👏 l have been paying my zim policy with my SA account
Great Service and great customer care with prompt response on their chat services. Kudos to @Mandla Bhebhe
The service is great and its efficient too. can you also add other cities such Kadoma, Kwekwe, Zvishavane, to name a few.
This is a most excellent service, it hardly takes a minute making payment!
Talk of Convenience, talk of Paynow. Very good service.
Service delivery is on point, and very convenient reliable 👍
Excellent..👌🏾 You can't go wrong.
Works very well with Paypal. Quick and more than efficient. Keep it up guys!
Great app I'm impressed by the fact that it allows us to pay for our property interests in Zimbabwe. Great work adding Bulawayo city council.
Very happy with paynow top-up. Can top-up airtime data landline fast and efficiently Also pay Nyaradzo and city council bills. Very handy and very helpful when there is a problem. 5 stars from me. Thank you guys for your support
The application is convenient to use, in addition, I feel secure whenever I make my airtime transactions. It is simple and precise to use, I also trust the security it provides.It is revolutionary, offering modern way to send airtime without any inconvenience, overally the application is extremely good. However if there are important accessories or improvements I suggest you take a look at the them and make the necessary changes.Think you for your service.
Paynow Blog
Airtime Top-Up App – Recharge Any Network in Zimbabwe
Feb 27, 2023 | Airtime, Uncategorized
With multiple digital payments available, cross-platform payments have become a necessity for the average Zimbabwean. We have gotten to a stage where the bulk of the country's financial transactions happen electronically. There are few areas...
Read More
Visit Blog